Company Overview | Founders | Contact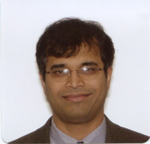 A. Mizan Rahman - Founder & CEO
Mizan Rahman founded Medilyzer™ in 2008. As a visionary, expert software engineer, and seasoned serial entrepreneur, he combines an impressive background in solving consumer problems and building companies with a natural intensity and commitment to excellence.
Medilyzer™ is a very personal endeavor to Mr. Rahman because it not only fills an industry void, but it will also save millions of lives. Prior to starting Medilyzer™ Rahman opened a medical healthcare facility for poor villagers in rural Bangladesh. The facility, which he currently finances, is a non-profit organization committed to providing free healthcare to over 80,000 local villagers annually. In addition to free medical services, patients are provided with thousands of free medications each month.
In 2002, he founded M2SYS Technology, an industry-leading biometric technology research and development firm with clients in more than 50 countries. M2SYS has tens of thousands of active users worldwide, including the US Army, US Airforce, Egyptian Army, Indian Army, Nigerian election commission, Kodak, and various domestic law enforcement agencies.

In 1998, he founded BayBuilder, a new generation Supply Chain sourcing automation technology that received strong market demand and interest. This pioneering technology has helped companies to save over $1 billion dollars from reductions in their costs of goods and services, shortened sourcing cycle times and improved time-to-market cycles. In 2001, BayBuilder was acquired by a leading publicly traded B2B software company for $15 million.
Mr. Rahman received a B.S. in Computer Science (cum laude) from Florida Atlantic University. He is a member of the prestigious honor society Phi Kappa Phi, the Computer Science Honor Society Epsilon Phi Upsilon, the Golden Key Honor Society and the Phi Theta Kappa Honor Society.

Mohu Sultana – VP - Engineering
Mohu Sultana serves as the Vice President of Engineering. Her keen foresight and perceptive awareness of sector influences plays a key role in overseeing both corporate and product direction. She is also the co-founder of M2SYS Technology and served on the Board of Directors of BayBuilder where her leadership proved a vital aspect of the company's critical resolution to optimize its business and investor relationship strategy.
Ms. Sultana received a BS degree in Computer Science from Georgia Institute of Technology. She is also a member of the Phi Theta Kappa Honors Society and was listed in the American National Dean's List for her outstanding academic performance.